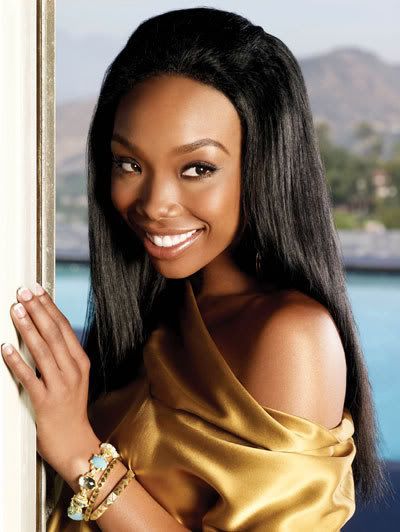 Brandy Right Here Video I Am Legend Feel-Brandy was inspired by Will Smith latest movie "I Am Legend" for her upcoming music video for the song "Right Here (Departed)".The singer told MTV:
"The video concept is me crossing over to the other side and coming back into my family's life" . "You can take it like you're talking about a mother and a daughter, a sister, brother, girlfriend. Just popping up everywhere, just singing to them, and it's [got] an I Am Legend feel. Sometimes you see me on the street by myself completely, and it's pretty cool."
"Right Here (Departed)" music video will feature Rodney Jerkins and her brother Ray J, and will be directed by Little X.The clip is expected to premiere within the next couple of weeks, her new album "Human" is due for release,November 11th.
Filed Under: RnB News