Mariah Carey Unveils Sexy Cover Art For 'The Art of Letting Go' Single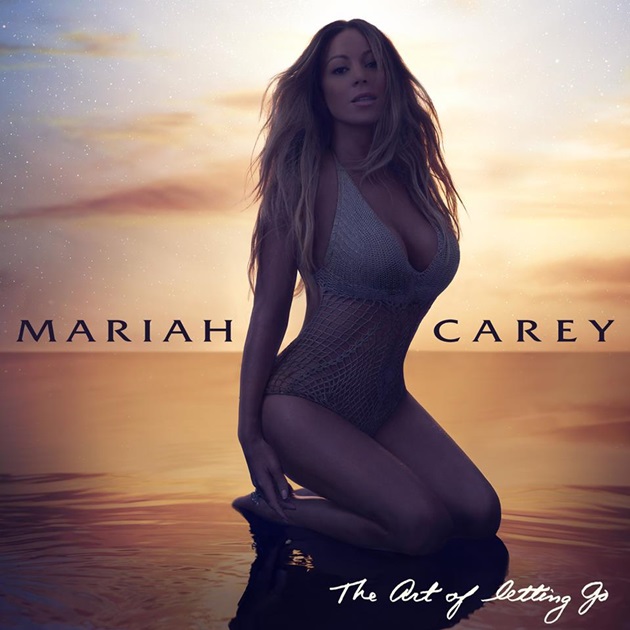 Oh baby! Mariah Carey has unveiled the cover art for her upcoming single "The Art of Letting Go" that will hit airwaves on November 11th.
The cover features the glamorous diva in a cream almost gold knitted swimsuit that shows off her amazing figure.
The one piece also includes a plunging neck line that reveals an impressive amount of cleavage (which must have made husband Nick Cannon's head spin).
Carey is kneeling on the sand of a beautiful beach that just happened to have the perfect golden unset.
The mother-of-two who kept her long blonde locks flowing on her neck wore no makeup, almost no jewelry other than her signature butterfly ring.
While the picture is obviously stunning, it is hard not to mention that every inch of the "Hero" artist has been photoshopped and airbrushed so she can appear thinner, more tanned and younger than she is in reality.
The "All I Want for Christmas Is You" singer unveiled a preview of the ballad few days ago.
"The Art of Letting Go" which was produced by Rodney Jerkins sounds like a classy 60s show tune with lots of lush strings, a full orchestra – the ultimate beat for Carey's whistle notes and sublime vocal cords.
The 43-years-old actress had the following to say about the single:
"Music has saved my life, and there's certain things that I still can't let go of even if I try so hard, I still can't let go of them and I know there's other people in the world that feel the same way.If there's just one person that I help get through a situation with this song, then that makes my life and that makes me know that I can get through pretty much anything."
"The Art of Letting Go" will be premiered on Mariah Carey's official Facebook page on November 11 at 11:00 A.M. EST.
Expect her album by the same name to arrive in stores later this year.