Justin Bieber 'All Bad' Released After Drama In Argentina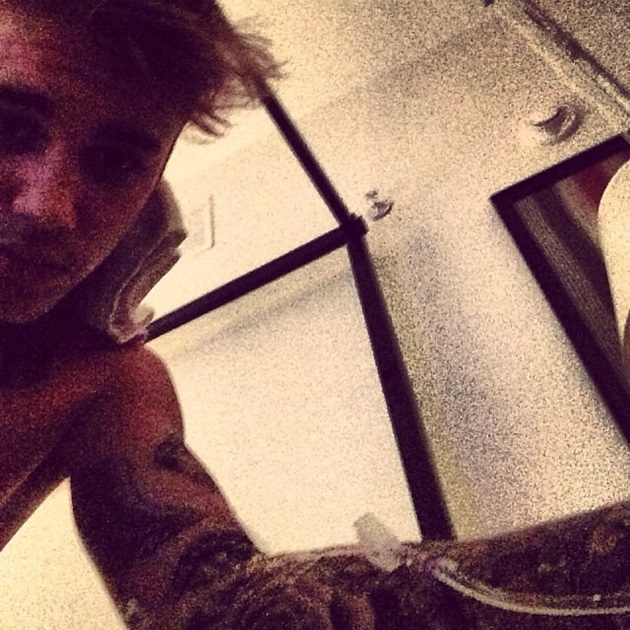 Justin Bieber keeps his Music Mondays Series going despite being hospitalized in Argentina.
A little after midnight Justin Bieber who is in Argentina for his Believe world tour unveiled a new track entitled "All Bad" for his fans (more on why the song was delayed later).
The RnB oriented track that is barely two minutes long has the 19-year-old entertainer going after his girlfriend's female pals who are jealous of her relationship and are constantly bad-talking him in hopes of splitting them up.
Compared to songs like "All That Matters," and "Hold Tight" that were released during the star's #musicmondays series "All Bad" is far inferior due to the simple beat and below average lyrics.
Via Instagram, the Canadian artist explained that due to an illness he was hospitalized late Sunday night, early Monday and was forced to cancel a concert.
He shared the picture above where he can be seen in a hospital room hooked up to an intravenous drip along with the caption:
'Food poisening is #allbad #musicmondays (sic).'
The Baby singer has left a trail of chaos in Latin America that includes being charged and fined in Brazil for vandalizing the walls of a former hotel.
He was also caught leaving a brothel in the same country with several hookers who claimed that sex with the young man was delicious.
Additionally he was kicked out of a hotel in Argentina for being too loud and for bringing over too many fans.
The star and an entourage of 25 were booted from the Hotel Faena in Buenos Aires after an army of young screaming female fans destroyed barricades around the property.
The singer and his crew are said to be more or less homeless at the moment because the hotels in the area have refused to have them in because they fear his wild supporters will damage their establishments and annoy their clients.