Rihanna To Be Honored At 2013 American Music Awards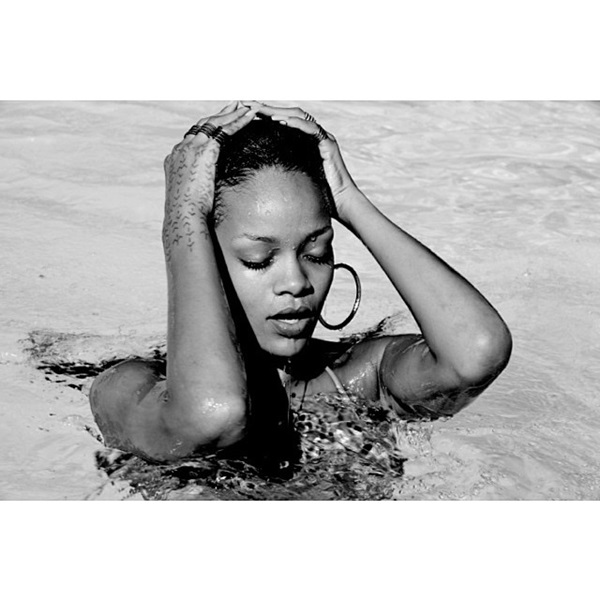 It is official Rihanna is an icon. On November 24th, the American Music Awards will be honoring Rihanna with the very first Icon Award.
Rihanna will be performing at the ceremony along with other big names such as Katy Perry, Justin Timberlake, Lady Gaga and R. Kelly.
According to reports the Barbadian star who has released an impressive seven albums in seven years will be receiving the trophy for her large body of work.
American Music Awards' producer Larry Klein explained in a statement that the "Stay" artist is considered the bestselling digital artist of all time which is one of the reasons why she deserves the great honor. Klein stated:
"The first-ever Icon Award was created to honor an artist whose body of work has made a profound influence over pop music on a global level. Rihanna's iconic and innovative sound has enabled her to become one of the most influential and bestselling artists of all time."
Whhile she may be only 25 years of age – RiRi who burst into the music industry in 2004 thanks to mentor Jay Z has sold over 30 million albums and 120 million singles worldwide.
The "Russian Roulette" artist also holds the Guinness World Record for digital single sales of over 58 million as of 2012.
Robyn Rihanna Fenty who is currently on her Diamonds world tour has had 5 successful tours and won 5 Grammys.
The star makes about $53 million per tour according to Forbes.
With that kind of income, it is understandable why the "Run This Town" singer would spend almost $100,000 in a strip club with her on and off boyfriend Drake while in Texas.
The Young Money rapper and This Is the End actress partied at the VLive strip joint in Houston on Wednesday night, where they made it rain $97k on the strippers.
A dancer named Jhonni Blaze who performed for the "Take Care" duo revealed that they paid her over $10,000.
Blaze also confessed that Rihanna offered her some tips and told her to dream big.
Catch a preview of Rihanna's "What Now" music video after the jump.