Justin Bieber & R. Kelly Want To 'PYD'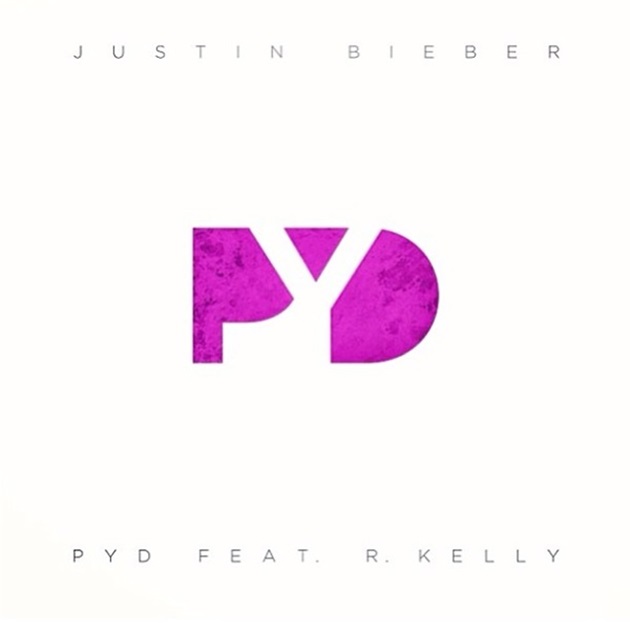 R. Kelly is having a great week.
Fresh from from his headline making performance on SNL with Lady Gaga, R. Kelly is featured on Justin Bieber's new song entitled "PYD" which stands for "Put You Down".
"PYD" is the seventh track released from Bieber's Music Monday series which was created in an effort to promote his new concert movie Believe that will be out on Christmas Day.
The Canadian crooner opens the sultry tune by telling his girl that he is ready to give her great sex as soon as she steps through the door.
The 19-year-old entertainer coos in a very mature and seductive voice:
"Up the stairs to my bedroom, light a few candles brace yourself/I'mma put you down (PYD PYD PYD)/All the way down (PYD PYD PYD)/On a plane, a train, an automobile doesn't matter."
After pleasuring his lover in every room in their house, the 46-year-old "I Believe I Can Fly" singer takes things to the club and to the parking lot.
The Chicago native who is a professional at baby making music comes in to drop the following steamy lines:
"On the roof, balcony, we don't care who sees/Girl, I'mma put you down (PYD PYD PYD)/All way down down down (PYD PYD PYD)/After the club, in the parking lot/I don't care anyone who could pick the spot, whatever."
Justin Bieber who is currently in Mexico for his Believe World Tour tweeted that the song was a classic (his fans and the Itunes charts seem to agree).
Kelly who is gearing up to release his 12th studio album called "Black Panties" on December 10th also shared his thoughts on the soulful duet.
My track with @justinbieber drops at midnight tonight. Excited about this one, its gonna be another… http://t.co/WcxUL7jdWg

— R. Kelly (@rkelly) November 18, 2013
The Pied Piper of R&B will perform at the American Music Awards with Lady Gaga on Sunday. The controversial artists will perform their hit song "Do What U Want."
You can listen to Justin Bieber and R. Kelly "PYD" audio after the jump.