R. Kelly 'Black Panties' Album Tracklist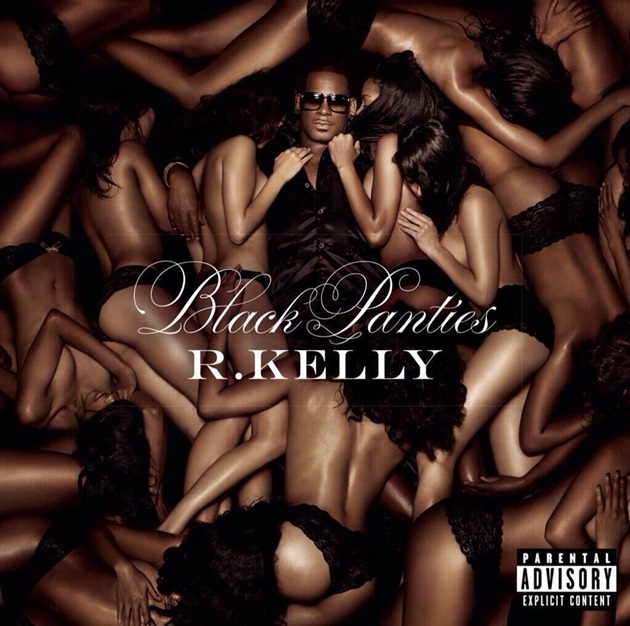 Welcome back R. Kelly.
Fresh from his much talked about SNL performance with Lady Gaga and his grown collaborations with Justin Bieber and Bruno Mars, the Chicago crooner has unveiled the official track listing and cover arts for his upcoming 12th studio album entitled "Black Panties" that will be out on December 10th.
The cover features Kelly laying in the midst of twelve topless models in black lace panties obviously.
The alternate one has the mega producer playing a lady in lingerie as if she was an instrument.
It is an understatement to say that the 13-track album is for the very grown and sexy.
The entertainer has collaborated with rappers Jeezy, Ludacris, 2 Chainz and former Destiny's Child diva Kelly Rowland on the mature album.
Already released slow jams such as Cookies, Genius and My Story will be included on the standard version of Black Panties.
While the deluxe version is set to have a total of 17 songs including the heavily auto-tuned and underperformed Future-assisted "Tear It Up".
With songs with titles like Marry The Pussy, Crazy Sex and Every Position – the album should could with a warning that reads "Buy This Album Only If You Have A Lover At Home Waiting To Get Down."
1. Legs Shakin' Ft. Ludacris
2. Cookie
3. Throw This Money On You
4. Prelude
5. Marry The Pussy
6. You Deserve Better
7. Genius
8. All The Way Ft. Kelly Rowland
9. My Story Ft. 2 Chainz
10. Right Back
11. Spend That Ft. Jeezy
12. Crazy Sex
13. Shut Up
The Deluxe version will have four additional tracks:
14. Tear It Up Ft. Future
15. Show Ya Pussy Ft. Migos & Juicy J
16. Physical
17. Every Position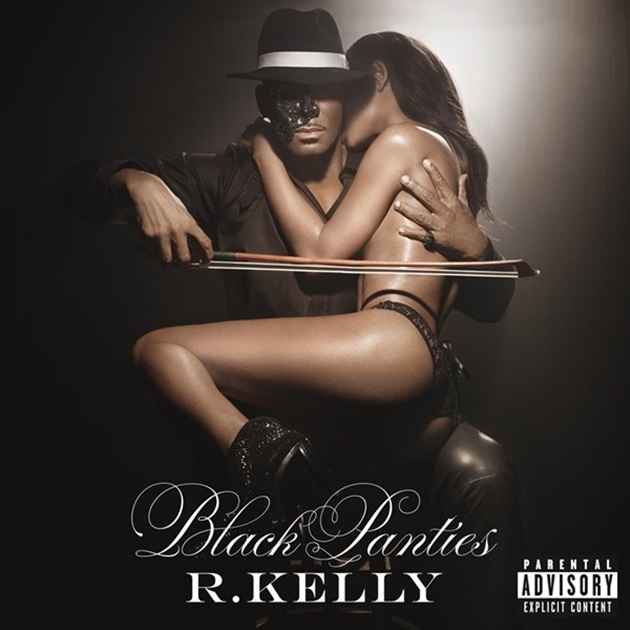 Mr Kelly is ready to take over the world, expect him to work with Celine Dion, Ariana Grande, Alicia Keys and Mariah Carey in the upcoming months and drop a new album tentatively titled Love Letter part 3.
Hopefully there will be a tour, he will finally take Trapped In The Closet to Broadway and release those movies he has secretly written.
Below is a funny clip where Robert Kelly shows he can write a beautiful song about anything.