Beyonce Previews 'That's Why You're Beautiful'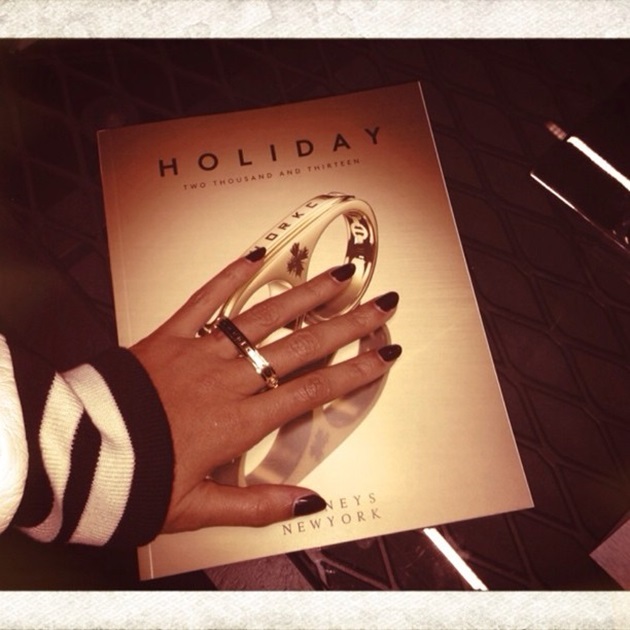 Beyonce has been doing a lot of teasing as of lately.
Few weeks ago, Beyonce debuted a new song called "That's Why You're Beautiful" on the trailer for her new DVD "Life Is But A Dream" – and now she has decided to tease with an HQ snippet of the sweet ballad.
The 32-year-old's voice sounds amazing on the simple track which focuses on her love for her daughter Blue Ivy Carter who will turn 2 in January.
The Texan star sings on the lullaby like beat:
"When you were born/The angels sighed in delight/They never thought they'd see such a beautiful sight/God made you beautiful."
As stated above the Sia-penned uplifting song will be included on Beyonce's DVD 'Life is But A Dream' that will be released on November 25 but can be pre-ordered on Amazon now.
When the "1+1" artist is not on tour – she serves as model for Jay Z.
The diva took to her Instagram account on Thursday where she shared few photos of herself modeling items from Jay Z's controversial collection in partnership with Barneys New York.
In one photo Bey could be seen in a what is described as a Moncler leather sleeve puffer varsity jacket priced at $2,295.
She finished the look with with a pair of $675 Cutler & Gross sunglasses and a simple Don Mixed Exotics Brooklyn cap worth $875.
While in another black and white snapshot Mrs Carter sported an Elder Statesman Cashmere Ski Mask, which retails for $695.
Jay Z and Barney's collection include a $33,900 gold watch or $12,900 New York ring.
While the items are very expensive 100 percent of the proceeds will benefit the Shawn Carter Foundation – which gives out scholarships to young people in need.
The rapper came under fire for the "Shawn Carter Collection" even before it was unveiled.
The "99 Problem" emcee was asked to terminate his collaboration with the famous retailer after it was revealed that it wrongfully racially profiled two young black customers who purchased luxury items.
Jay issued a statement saying that instead of running away from the problem he will work with the company to make sure these things to not happen in the future.