Justin Bieber Debuts New Song 'Alone' And Tattoo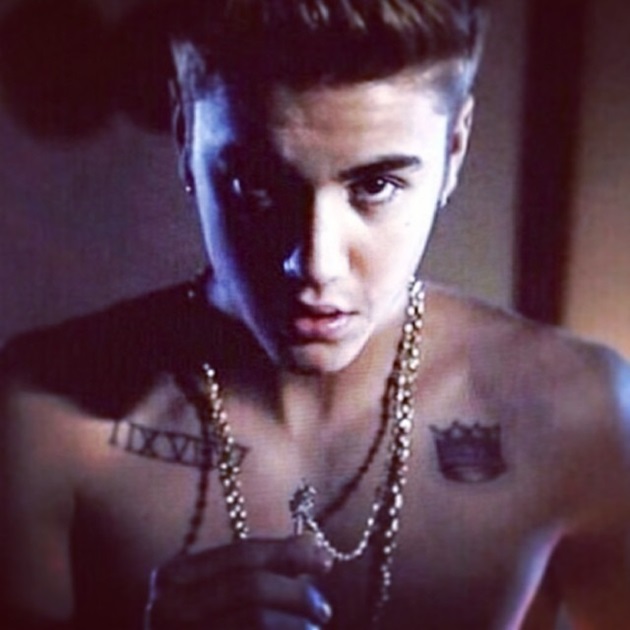 It seems that Justin Bieber is still heart broken over Selena Gomez (the former Disney princess has already made it clear that she has moved on with her life and is tired of the Biebs' bad boy behavior).
The pop singer has debuted a new song entitled "Alone" where he laments about sending his girl into a deep depression because he was always absent and apologized for not reacting soon enough to her illness/broken heart.
The crooner who is saddened by the fact that his former lover was used to being by herself sings on the mellow guitar-driven beat:
We were inseparable/Everything I had to do, I did it next to you/And the memories we made were so incredible/Then our love was interrupted by my schedule/There was nothing that I could do/'Cause you fell into the deepest depression, baby/And I hate to know I'm responsible/Then your heart filled up with so much aggression, baby/You got used to being alone, alone.
The track will not be featured on Bieber's famous #musicmondays series (on Sunday night/early Monday morning he will unveil a new song called Roller Coaster) but will serve as a bonus track for all his fans who pre-order tickets via Fandango to go see his new concert/movie Believe that will be out on Christmas day.
According to reports Bieber will collaborate with super producer Rodney "Darkchild" Jerkins very soon.
Do not expect the Put You Down singer to change his attitude in the near future.
In a new interview with The Hollywood Reporter magazine, the Canadian who was blasted by the media for his scandalous actions in Brazil and Argentina stated that he does not give a fuck about what people think.
The entertainer boldly announced that he knows who he is and is proud of all his accomplishments and therefore has no explanations to give.
Indeed the 19-year-old has no plans to listen to the so-called haters, because hours after the interview surfaced he took Instagram where he posted several shirtless photos of himself while on tour in Australia/New Zealand.