Justin Bieber Releases 'All That Matters' Video Teaser, New Song 'Roller Coaster'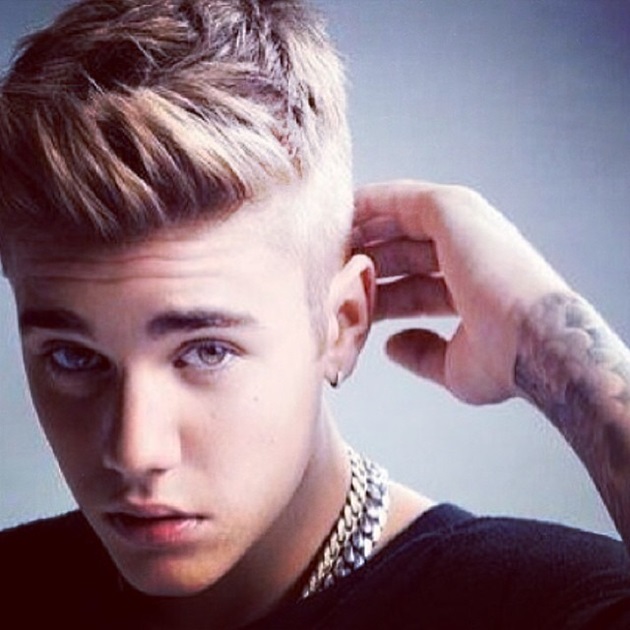 Justin Bieber has debuted the sneak preview of his upcoming music video for "All That Matters" – a track that was released few weeks ago via his #MusicMondays series.
After feuding with his label for not pushing his campaign, the Biebs was eventually given some money to get a director and to film a clip in Los Angeles.
The clip is very mature.
In the 20-second trailer, a female model wearing a tiny pair of short leather pants can be seen bending on a motorcycle to show off her impressive assets as she makes out with Justin Bieber.
The music video which seems to be a more expensive version of Kim Kardashian's and Kanye West "Bound 2" (which was made to look cheap and phony intentionally supposedly) features the 19-year old crooner on a bike and against a wall kissing and caressing his lady love as he sings.
The full clip for the song will be unveiled on December 2nd and on Christmas day the singer will be releasing his concert/movie "Believe" worldwide.
The Canadian entertainer who is currently in Australia for his "Believe" tour and to get in some kind of trouble with the law dropped another sexy tune for his fans earlier this week.
The Baby artist unveiled "Roller Coaster " which is a very danceable song that was produced by Rodney "Darkchild" Jerkins.
The uptempo beat which contains lots of strings and wonky guitar licks reminds us of Janet Jackson for some strange reason has the young graffiti artist apologizing to his ex-girlfriend for turning his back on her when she needed him the most.
After finding out that his girl was going through a depression while he was abroad, Justin laments:
Where did they go? Nights like this don't happen anymore.I need to know.Is it me? or did I lose control?
You can watch Justin Bieber's "All That Matters" teaser and listen to her latest hit song "Roller Coaster" after jump.