R. Kelly 'Black Panties' Review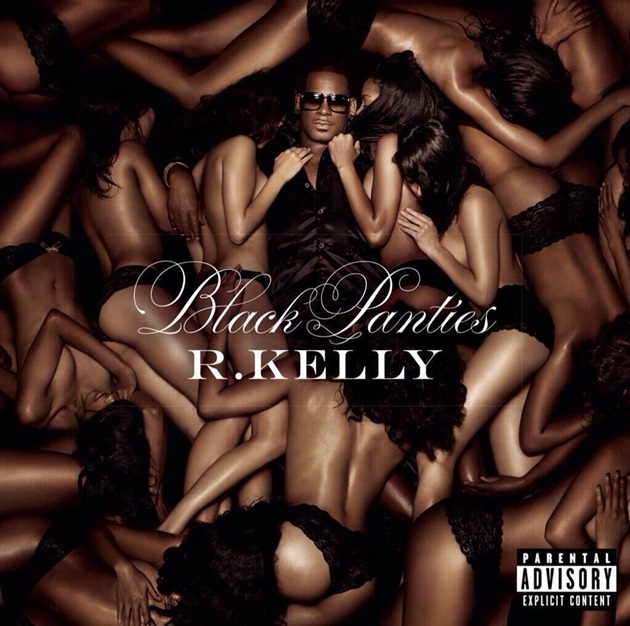 In one week the most successful R&B artist of the past twenty five years will release his twelfth studio album "Black Panties" via RCA Records.
R. Kelly has made his new album available for streaming and "Black Panties" has divided music fans into two groups.
Music critics find it too sexual but R&B fans are excited because it marks Kellz's return to a raunchier style.
The R&B star has collaborated with 2 Chainz, Ludacris, Kelly Rowland, Jeezy, Future, Juicy J and Migos on his new record and most of them rose to the occasion.
2 Chainz is not stellar on "My Story" but the song as a whole is a pretty solid rags to riches effort.
Luda shines on the bedroom anthem with a Michael Jackson-esque twist "Legs Shakin'."
Rowland delivers an immensely sexy falsetto on the love ballad "All the Way" that has some people wanting to feel those emotions.
Jeezy who dropped the Young recently, makes a forceful case on "Spend That," with this new collaboration the duo is hoping for a "Go Getta" type glory.
Future assists the Pied Piper of R&B on "Tear It Up," the sexy slow jam is catchy but underdeveloped.
Juicy J and Migos deliver the goods on "Show Ya Pussy" by showcasing even more restraint than the album's host which may come as a surprise to many.
On his own Kelly is good when he is confident like on "Genius," playful like on "Cookie" or too much like on "Lights On."
With the album, R. Kelly wanted to prove doubters that his days as a chart-topper were still ahead of him and he can still compete with the young rising stars.
"Black Panties" may win in term of album sales but at what price? All the artistic inroads made with "Love Letter" and "Write Me Back" are now forgotten, replaced by an abuse of Auto-tune or other vocal enhancers and some lyrics that are just thrown together even when the melodies are on point.
R. Kelly really wanted to do "Black Panties," we are happy that he did it, hopefully now he can move back to exploring the real depth of his creativity.
"12 Play," "TP2.com," "Chocolate Factory," and "Love Letter" are classics in the genre but "Black Panties" is just a decent album.