Tamar Braxton New Videos 'All the Way Home' & 'She Can Have You' Premiere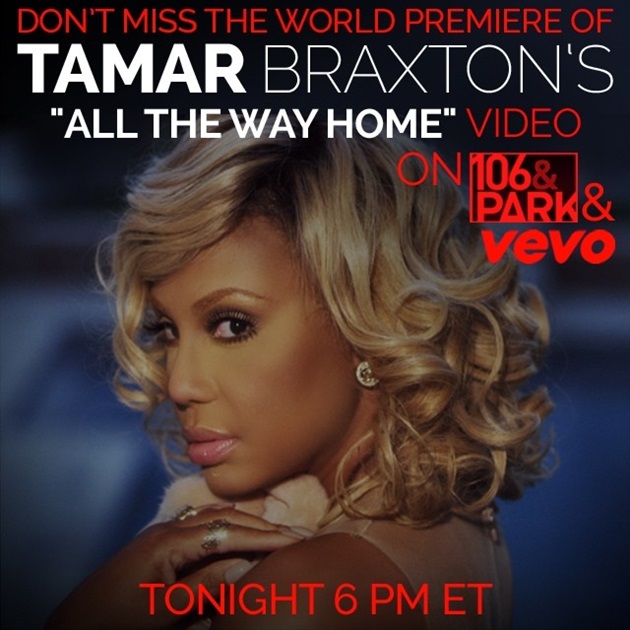 When Tamar Braxton does it, she does it big, really big. You can like or hate her, but she can't be denied.
The young sister of R&B diva Toni Braxton has premiered two new videos on the same day from two different projects and her fans are ecstatic.
Having two new music videos make Tamar Braxton's supporters happy but they are also relieved by the vast improvement in terms of quality and execution compared to "Hot Sugar."
Braxton who recently ended a tour with John Legend put out two solid products this time around.
The first visual is "All the Way Home," a single taken from the "Love and War" album that was released in September. It premiered on BET's 106 & Park earlier today.
"All the Way Home" was written by Sevyn Streeter who is about to put her stamp on this R&B game.
In the clip Braxton wears some pretty sexy little outfits to seduce her love interest played by her real life husband Vincent Herbert.
Some people were surprised and found it hilarious that she picked Herbert for the visual, but we find it adds a little spice that can only be beneficiary to the promo.
When it's real you know it.
The second clip is titled "She Can Have You," and it is taken from the "Winter Loversland" album that was released in November.
Eric White is the director behind this classy visual.
In related news, Tamar Braxton who won Best Female R&B/Soul artist at the 2013 Soul Train Awards gave an emotional speech that sparked a hot debate on social about its sincerity.
Her performance at the same event was met with so-so reviews, the reality TV star took the scrutiny with her usual nonchalance.
After the Soul Train Awards drama, her longtime nemesis tried to make nice but the offer was turned down by Tamar who apparently does not forgive easily.
What do you think of Tamar Braxton's two new videos? Did she deliver?