Beyoncé 'Grown Woman' Video Teaser Leaks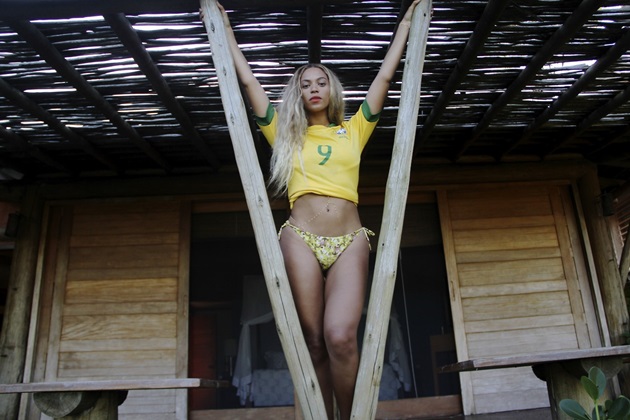 Beyonce's supporters are anxiously waiting for a sign from their favorite music star as to what will she release next.
The "Single Ladies" singer who filmed couple new videos in recent months, also recorded an insane amount of new music but nothing saw the light of day yet.
Her last album "4" was released in June 2011.
According to rumors Jay Z's wife worked on over sixty songs in the past few years to put on a new album but she has yet to release an official road map for her next move in this ever changing music industry.
On Saturday, a teaser for the "Grown Woman" music video leaked online and it gave Bey's fans hope that something fresh might be close.
Minutes after the clip hit Youtube her music label started erasing it signaling that the leak was probably not intentional.
If that's the case, Beyonce has probably no plans of releasing the "Grown Woman" video since the song debuted over six months ago and failed to have a substantial impact.
Bey almost certainly moved on to other things and somebody pushed this teaser online without her consent.
Another possibility could be that Beyonce is using the leak as a vehicle to keep her name in the press. Media attention is never bad for business.
She just started a vegan diet with her husband then went to a L.A. restaurant wearing a fox fur coat with black leather pants. All of this happened in the same week, so the "Diva" singer seems to be in full attention-seeking mode.
The unexpected move grabbed headlines immediately, all publicity is good publicity.
The "Grown Woman" video looks sexy and could mark a turning point for Queen Bey in a pop world dominated by attention-obsessed artists like Miley Cyrus and Lady Gaga.
Beyonce seems to be ready to give these divas a run for their money with images that some may find slightly controversial in her new clip.
Bey's former band mate Kelly Rowland and her mother Tina all made cameos in the "Grown Woman" video teaser.
Check it out below.
(Video removed per representatives' request.)