R. Kelly Premieres 'Cookie' Video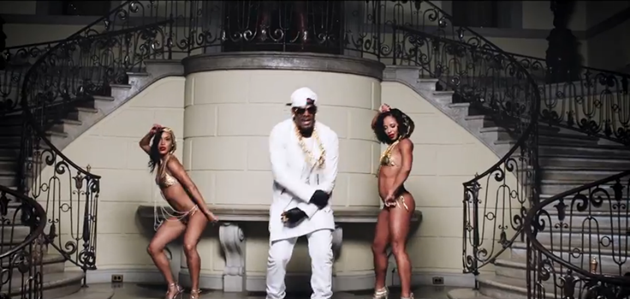 R. Kelly does not care for what the naysayers and professional haters have to say, he is forging ahead with the promo for his new "Black Panties" album that hit stores on Tuesday.
The king of R&B music has premiered a music video for his new single "Cookie." The visual features Mr Kelly portraying a very rich character who lives in a huge mansion where beautiful women in lingerie take care of him 24/7.
The "Cookie" video is sexy, simple and very straightforward. Oreos and milk make a cameo just like many people expected. The "Ignition" singer has just one thing in mind right now, it's called having fun.
He is taking his new music to places that some may find ridiculous but he seems to be enjoying himself in a way that he has not in years. It will be interesting to see how many people decide to follow him on that hedonistic path when "Black Panties" first week sales numbers are published next week.
According to early reports "Black Panties" is expected to perform at least better than his previous album "Write Me Back" that sold 68K units in the first seven days following its release.
Kellz will appear on ABC's The View later today and tonight he will be at The Cutting Room in NYC for a live sold out conversation with Elliott Wilson.
Although the Pied Piper of R&B has just put out a new album, he already has his eyes set on the future. He announced this week that his "PYD" collaborator Justin Bieber would be featured on his next album. There is also a possibility for a new collabo with Bruno Mars on a remix or something else.
Kelly has also said that he could see himself working with Rihanna, Nicki Minaj and Sevyn Streeter in the future.
Watch Kellz new music video below.