R. Kelly To Release Christmas Album In 2014, 'Black Panties' Sales Projections Out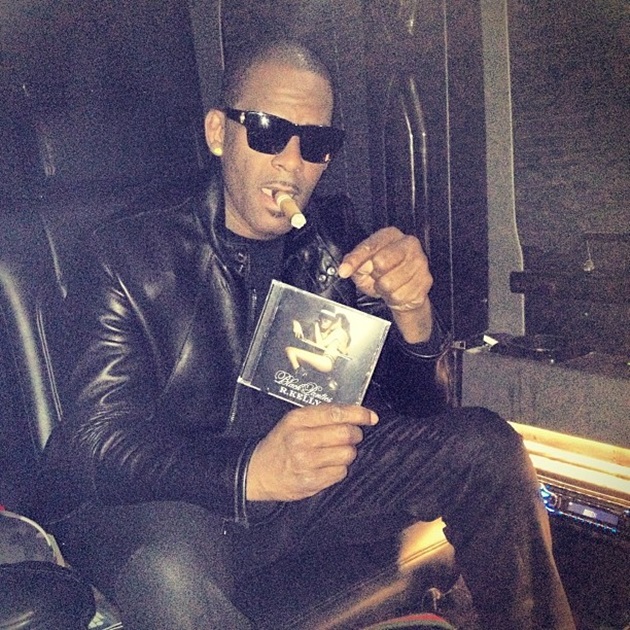 R. Kelly may have just put out his twelfth studio album "Black Panties" this week but he is already moving to the next one.
Kellz who sat down with RapUp TV few days ago in Los Angeles has announced that he will be releasing a Christmas album in 2014 titled "The 12 Nights of Christmas."
The R&B legend said that he started to work on the project last year but did not want to rush his first Christmas album opting to take his time and release something good.
Since this is R. Kelly a twist was to be expected, so "The 12 Nights of Christmas" will link lovemaking and the holiday spirit.
The king of baby-making music also announced that his next studio album will be another "12 Play" type release and he is already halfway through the recording session.
Kellz finds there is a lack of bedroom jams on the R&B scene at the moment and thinks that it is his duty to fill the void.
During the RapUp interview the "Fiesta" singer also stated that he has seven or eight albums that are more of less ready to be released. This fact is not very surprising since R. Kelly is a workaholic who spends a lot of time in the studio.
Although his mind is thinking about 2014, Kellz still found time to appear and perform on "The View" earlier today where he belted "You Deserve Better," a track that is featured on "Black Panties."
You can check it out below.
"Black Panties" is expected to sell close to 100K units in the first week of its release. If the reports are confirmed, this will mark a pretty decent improvement compared to 2012's "Write Me Back" that sold 68K.
In related R. Kelly news, the music video for his collaboration with Lady Gaga "Do What U Want" is expected to premiere next week.